The tracker is a server dedicated to the synchronization of a project's files. It keeps tracks of each transfers, permitting to know the state of each connected volume and to define priorities.
Choose tracker location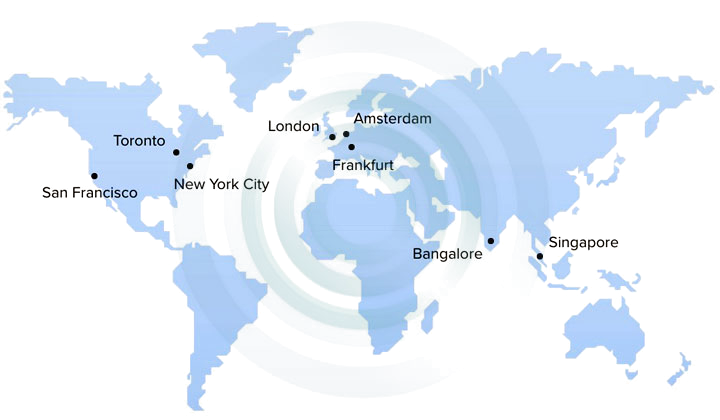 Packages
Recipients filtering
A
volume
is a storage area accessible through its Internet link using the
ssh
protocole and
rsync
software.
Located in a business or in a data center
Connected to the SyncPlanet Tracker of your choice
Python API (for Blender, Maya, Shotgun, Nuke, …). Javascript API and CLI